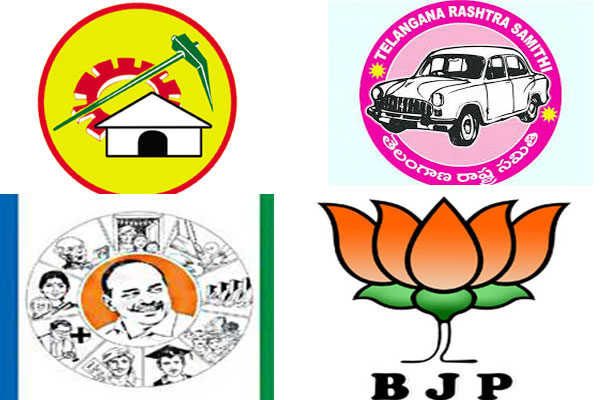 The political parties in the two Telugu states have done the expected. They just went on with their needs and have shown exceptional commitment in sticking to their only agenda 'opportunistic' all throughout the parliament session. 
Along with the YSR Congress Party, the TDP also backed the BJP-led NDA in the Rajya Sabha Deputy Chairman elections. Hari Vamsh Narayana of the JD (U) is the candidate for the NDA. JDU leader, Bihar CM Nitish Kumar did call Jagan and asked him to support him in the Rajya Sabha Deputy Chairman election. 
Also Read : CBN Games: Former AG Says Govt trying to Illegally Arrest him!
Later, Jagan discussed with party MPs and decided to support NDA to this extent. On the other side, TDP, strategically supported BJP-led NDA though the AP BJP is going berserk over them these days after Somu Veerraju was appointed as the party's new president. On the other side, many YSRCP supporters and cadre, in the wake of the Antarvedi incident, expected YS Jagan to show his muscle when it matters the most but the AP CM delivered a safe game for them in return. 
Actually, the NDA does not have an absolute majority in the Rajya Sabha. With this, the votes of the six Rajya Sabha members in the YCP became crucial. At the same time, the votes of TRS MPs are also crucial. However, despite close ties with JDU chief Nitish Kumar, the TRS who wants to bring down BJP all the time, he did not want to support it. With that, they just abstained from voting.
If KCR really wants a fight with the BJP, he should have gone the other way but he chose to abstain which is not all to the liking of the TRS cadre who have seen KCR as an aggressive individual but he has gone defensive for his own benefits. So, be it Pink, Yellow, or Blue – all the time they show their original color to pleasure the Saffron.
Also Read : YCP minister faces threat from his own people..!